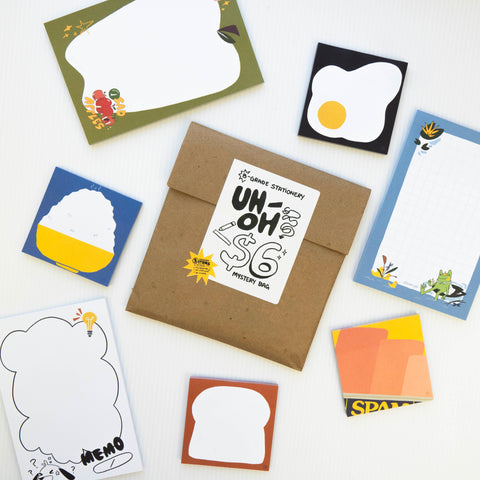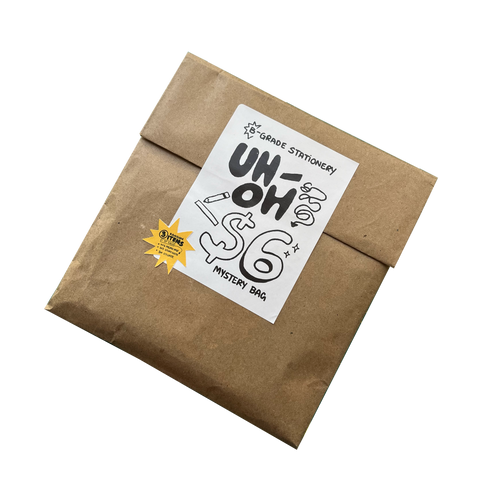 B-Grade Stationery Mystery Bag
3 Randomized Items Included 1 of each: 3x3in Not-so-sticky notes, 4x6in memo pads & 3in sticker.
B - Graded Definition + Criteria

B-Graded stationery are in okay condition; sticky notes are not that sticky (practically memo pads), stickers are wonky and memo pads have some misprints. 


Each B-Grade item is unique with its own imperfections; hence, each purchase will differ.


ALL B Graded Bags  underwent the same degree of inspection/grading Although with slight errors, B-Grade pins are NOT considered defective (defective items are taken out & not sold)
Before purchasing, customers must recognize this as a B-grade item sold at a discounted price.

Click here for a full price Grade A/ Perfect condition stationery.