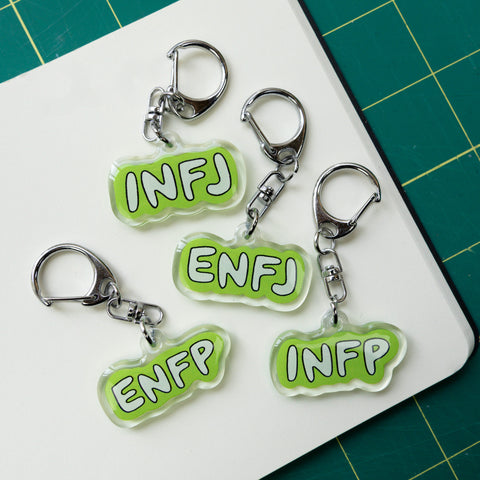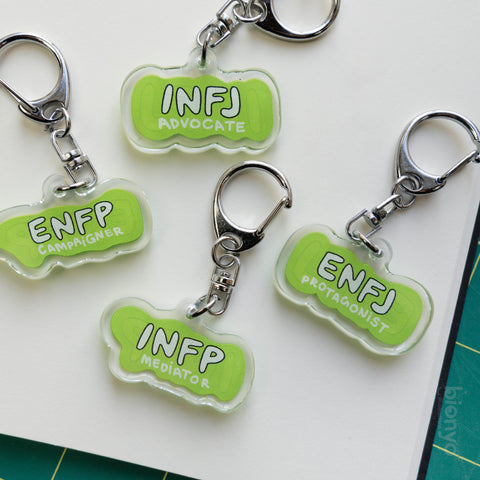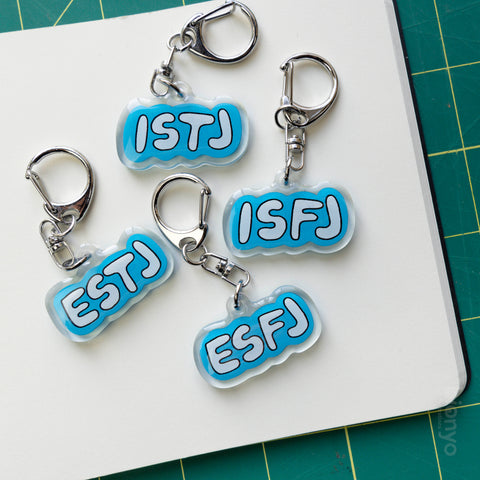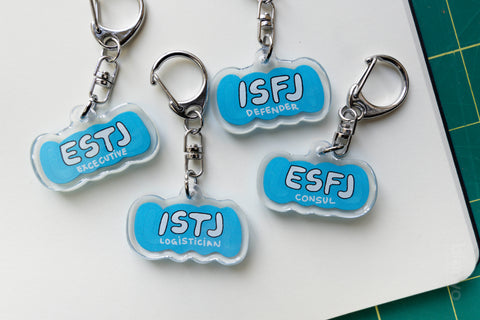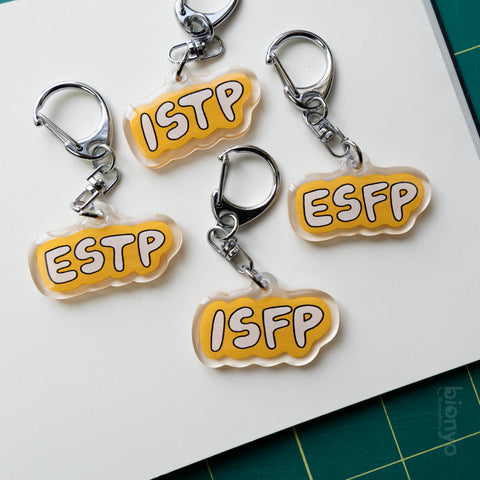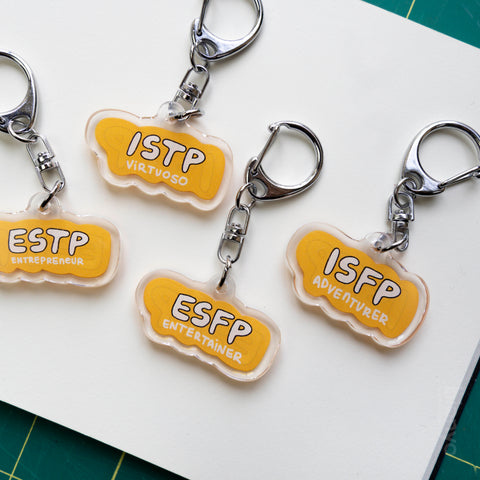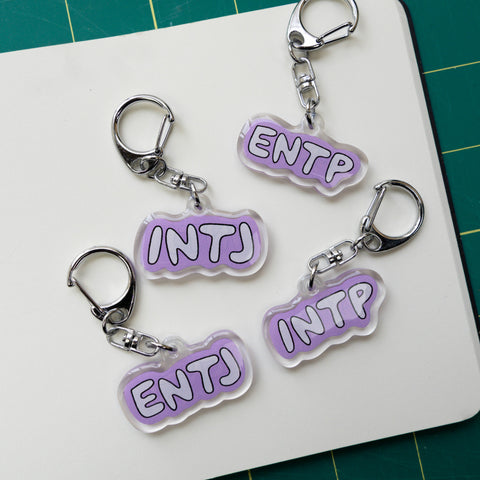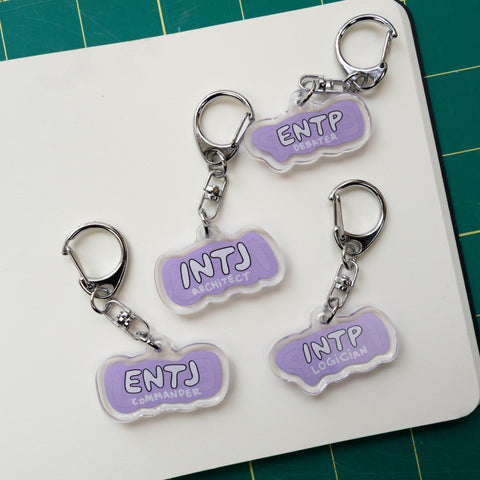 (Ver. A - Horizontal) Personality Type Keychain
Represent who you are with these MBTI-inspired charms! Discover your personality type by taking a free test here. 
*PLEASE DOUBLE-CHECK IF YOU SELECTED THE CORRECT KEYCHAIN. 
Selection Key/Meaning:
B - Blue
G - Green 
P - Purple 
Y- Yellow
Product Details: 
(A) Horizontal Regular-sized Charms ($7 USD )
Approx 1.5in wide
Clasp keychain

Double-sided printing w/ personality labels on the back)
(B) Vertical Mini Charms ($5 USD ) View here.